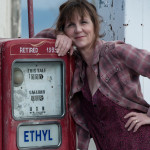 Thanks so much for stopping by my website!  Since you clicked the About button, I assume you want to know more about me, so here are a few random  facts in no particular order:
I was born and raised in Idaho, but have lived in rural Nevada for more than half my life. I live in an historic ranching community, which is why most of my heroes are cowboys or ranchers. I write what I know, which probably explains the lack of werewolves in my books.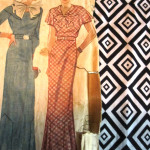 I love to sew and cruise eBay for vintage patterns.  I have a sewing blog, Retro Sewing Romance Writer, where I write about my adventures sewing vintage wear. Check it out!
Two of the proudest moments of my life were when my son became State Cross Country Champion and when my daughter graduated with her masters from Berkeley.
I met my husband in a pool hall during grad school.  It was love at first sight. We're an awesome pool team.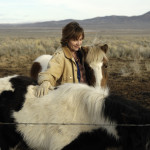 I love ponies. Right now I have three. My husband tells me that's one too many, but I know he's just kidding….I also have three horses, two dogs and a wonderful cat named Floyd.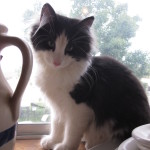 I worked as an underground miner back when women were not so common underground.  I was a motorman and drove a train.
My first job was shoveling popcorn at a theatre. This was back when  usherettes walked down the aisles with flashlights to make sure no one had their feet on the seats.
I have degrees in geology and education. So does my husband. Sometimes we walk around the desert and argue ab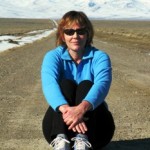 out rocks.
I'm a runner. I didn't start running until I was in my forties.
I teach high school at a remote rural school. I'm the science and art departments. Did I mention that this is a really small school?
I live in the middle of nowhere.  There's a white dot in the middle of the Nevada Cowboy slider on the home page. That dot is my house.