About This Book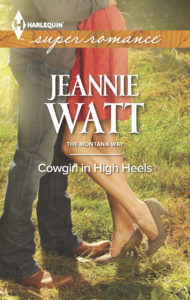 Her luck's changing for the better, …right?
Making the tough decisions has always been easy for big-city human-resources specialist Ellison Hunter…until a surprise pregnancy changes everything. Now it's her life that needs major reorganization. Putting her personnel expertise to use on her family's Montana ranch is the perfect escape—even if it means contending with ace rancher Ryan Madison.
His stubborn pride and loyalty to the staff? Those she can handle. But his sexy grin, cowboy charm and instinct to protect her and her baby catch her off guard. As attraction spins into something more, Ellie finds herself even further out of her element. But maybe, with Ryan, she's exactly where she belongs.