About This Book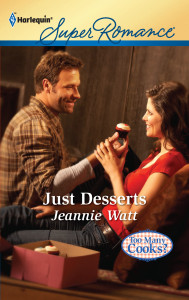 Always proper Layla Taylor never expected to need her childhood nemesis. But when she's stranded in a blizzard after breaking up with her cheating ex, Justin Tremont is exactly what she's missing. Well, Justin and his car's snow tires.
Justin's more than okay being the rebound guy. A little fun, no strings—that's his kind of relationship. But Layla Taylor? She's by the book, to put it mildly. Justin, on the other hand, hardly ever follows his own recipes for the spectacular cakes he's become known for. This woman is making him feel protective and possessive, of all things. And she sees right through him. That he can't have. After all, no chef likes to tell all his secrets….
RT Book Reviews: 4 stars …As Justin consoles her, Layla finds out that they have much more in common than she previously thought — namely an explosive attraction. This is hormone-driven romance at its best.