About This Book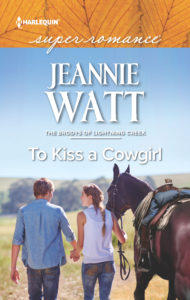 Their rivalry isn't new…but their attraction is! 
Wild spirit Jolie Brody never dreamed her new boss at the ranch supply store would be Dylan Culver. They haven't seen each other since high school, but he's just as straitlaced as ever. Good thing it's only temporary; Mr. Uptight is in town nursing an injury before he goes back to law enforcement.
As they work together—surprisingly well—they can't deny their attraction. Letting a kiss lead to love is a commitment Jolie has never had to risk. So why is she now flirting with the possibility of a future with Dylan…a man with a dangerous job that makes everything complicated?