About This Book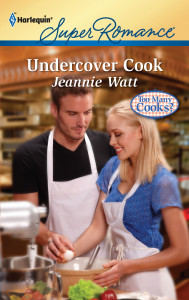 Detective Nick Duncan will do anything to crack his latest case. Even if it means engaging in some less-than-legal undercover work. When his grandfather begins taking cooking classes at a catering company suspected of laundering drug money, it's almost too easy!
Until Nick meets Eden Tremont—his new cooking instructor and the suspect's sister. The bubbly blonde is a whiz in the kitchen…and with his old grandfather. And before he even realizes what's happening, Nick is ambushed by his feelings for the woman. It's been a long time since he's cared about anything other than his job. But his reckless deception may cost him more than his case.